When your business chooses UTEC for catering, event facilities, mattress recycling, or custom cutting boards for corporate gifts, you choose high-quality products and services. And you do more. You spark a sustainable community for young adults who are working toward social and economic success through UTEC's programming.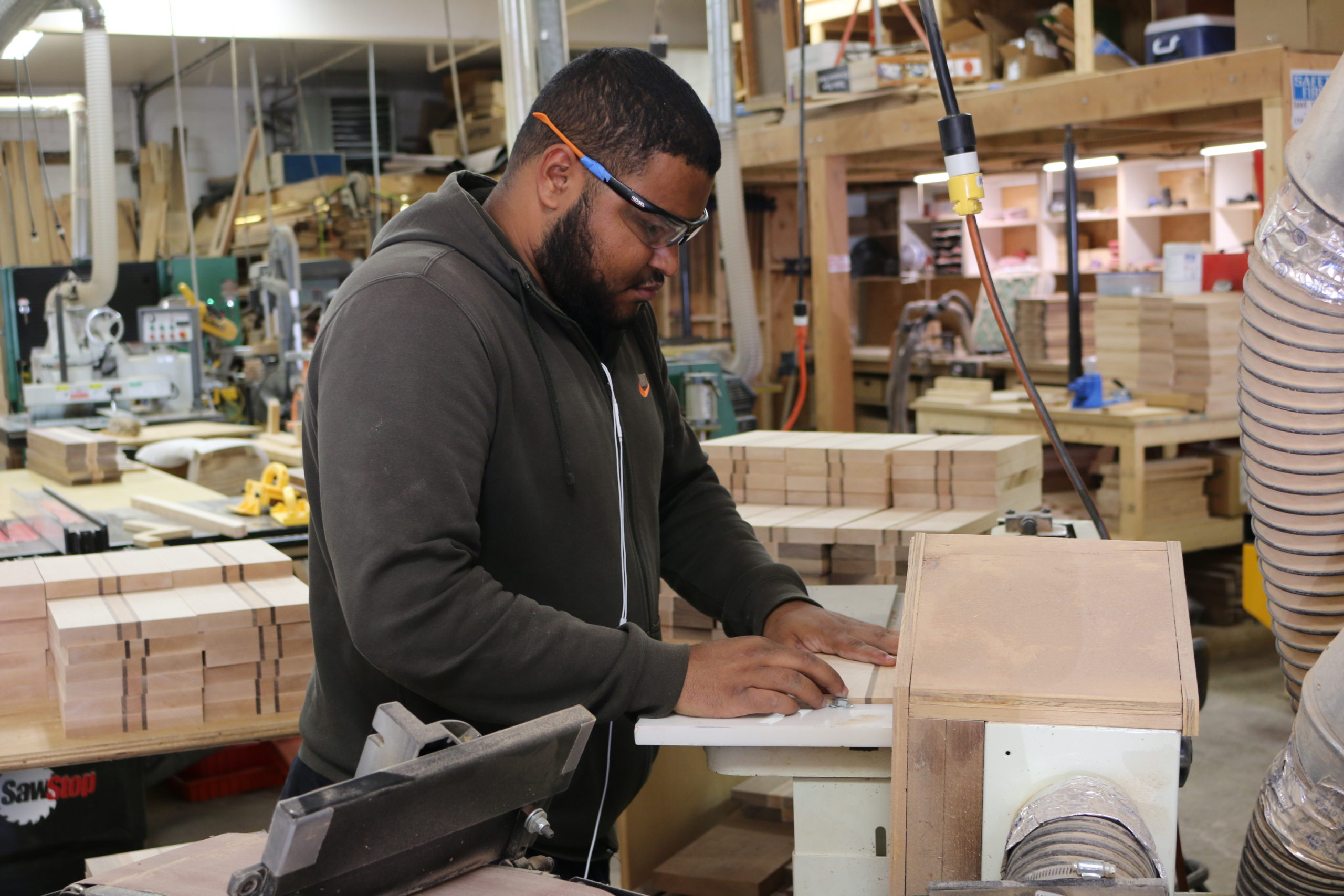 Corporate Gifts
UTEC partners with companies to allow them to provide high quality, branded gifts while supporting our mission. By choosing products from UTEC Woodworking, you give a gift that shows your care for both the recipient and your community.
We offer bulk ordering and custom engraving for our hand-crafted wood products that offer great gifts for employees, partners, or customers. We are happy to work with you on customized messaging and any needs specific to your brand and customers.
Event Space
Our unique and historic building is perfect for meetings, seminars, team dinners, cocktail parties, lectures, and more with capacities from 10-300 people located conveniently in downtown Lowell. Facility rentals help support UTEC's mission-driven work with young adults; through rental revenue as well as providing diverse opportunities for our program participants to be involved in planning and staffing.
After an ambitious renovation, finished in 2012, UTEC is now the oldest LEED Platinum Certified building in the country. We take pride in our "green" features, from the solar panels on our roof to the local ingredients in our kitchen.
Corporate Sponsorships
Strong partnerships with local businesses contribute towards our mission to trade violence and poverty for social and economic success. Businesses can partner with UTEC by providing funding to enable growth in various parts of their operations. Different levels of sponsorship come with various levels of involvement with the UTEC community, and all of them allow for the larger impact UTEC can have on the community we live, work, and serve in. By sponsoring UTEC, you are showing your employees, partners, and customers your commitment to give back.
For any information about any of these options, please contact Morgan Wamsley at [email protected] or 978-856-3912