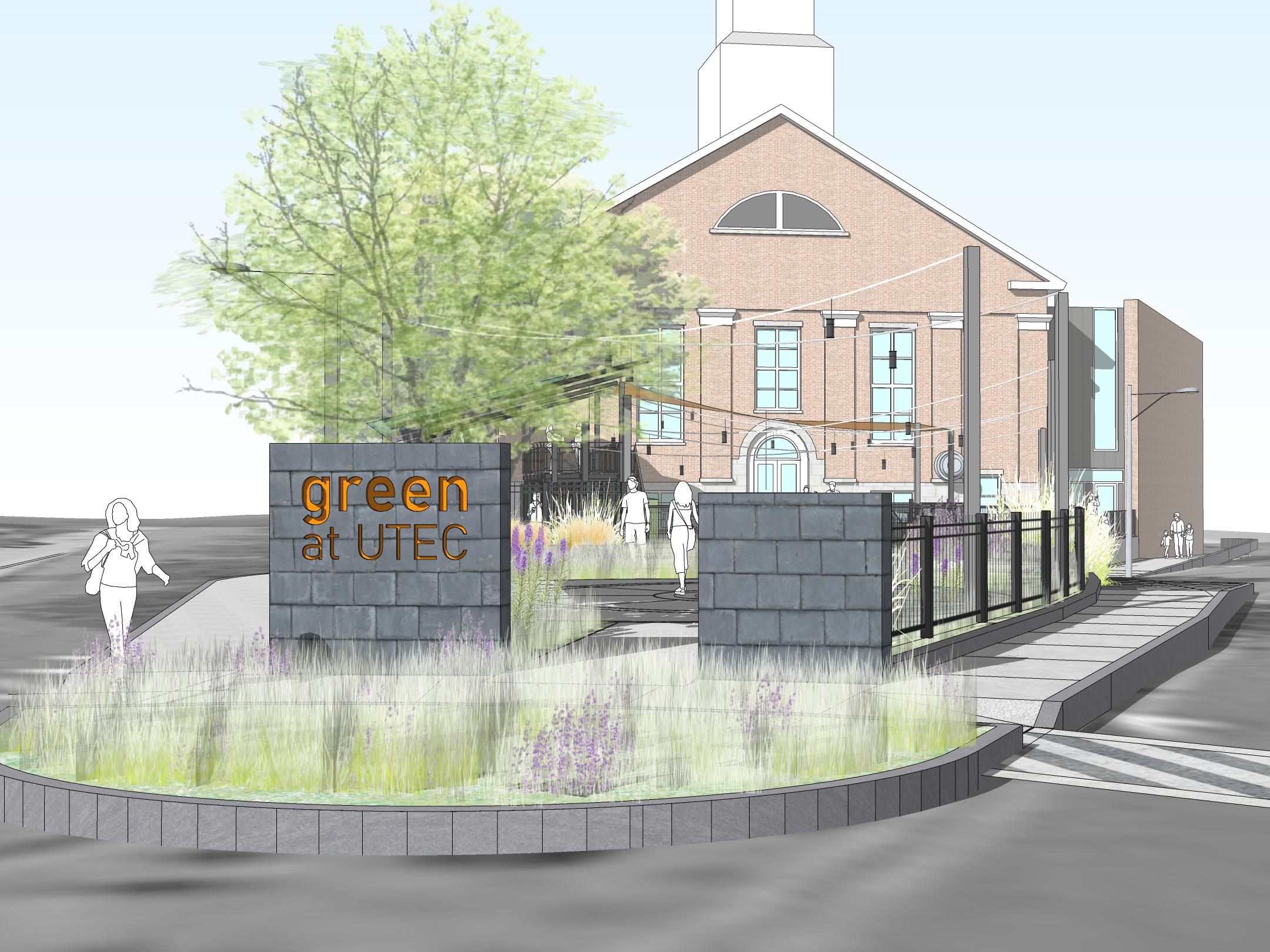 News
A new community park rises up in downtown Lowell
A largely idle site at a downtown Lowell intersection is being transformed into a community park through the efforts of a local nonprofit.
UTEC, a Lowell-based agency that serves young adults who have been involved in the criminal justice system, is partnering with the city to create the multi-purpose outdoor space on its own property and a former triangular-shaped traffic island at the corner of Warren and Hurd streets.
When completed this spring, The Green @ UTEC — located in front of the agency's headquarters — will feature 7,500 square feet of publicly accessible space, including a new synthetic turf lawn, a deck with picnic tables, a swing set beneath a pergola, paved paths, benches, and plantings. A perimeter fence and lighting are also planned.